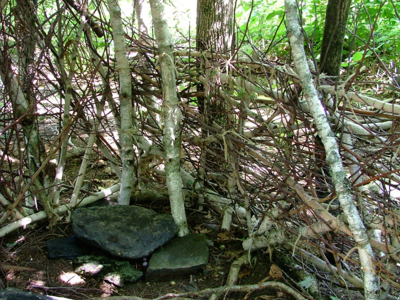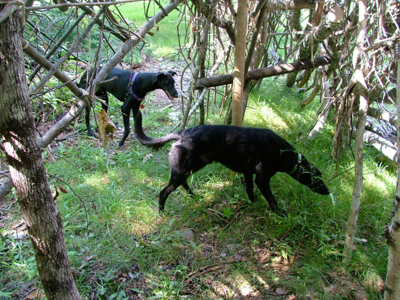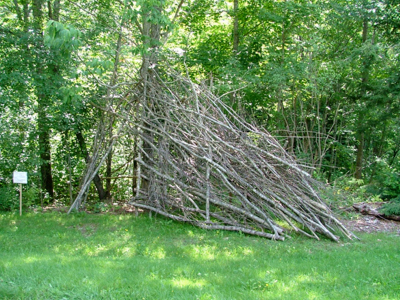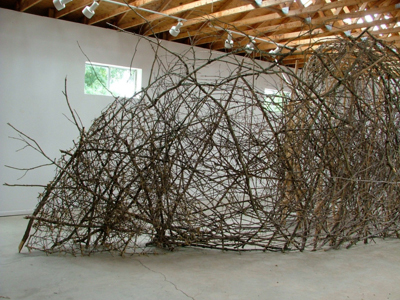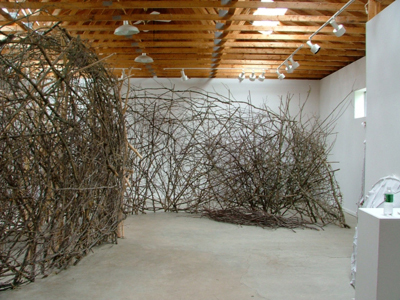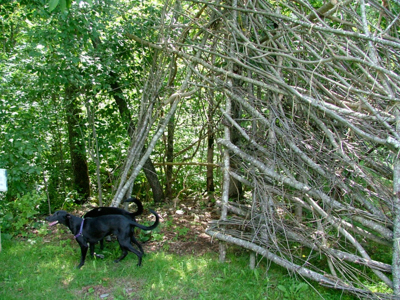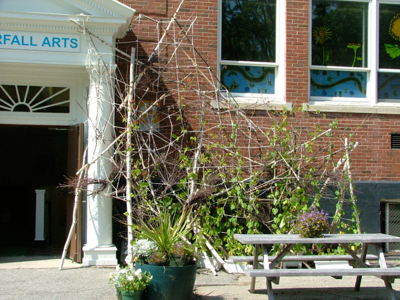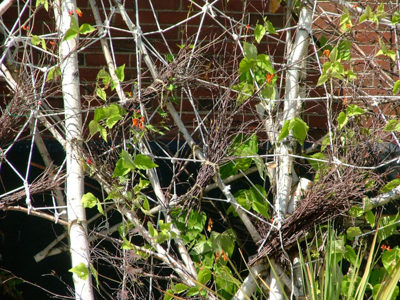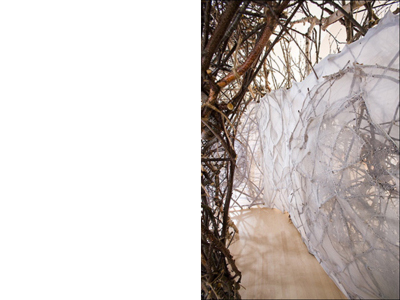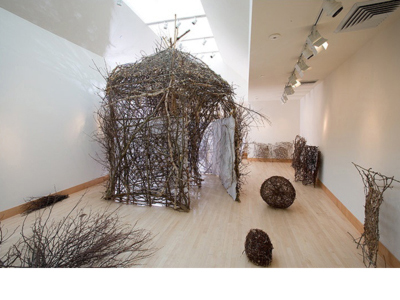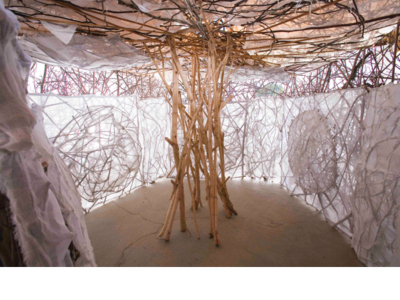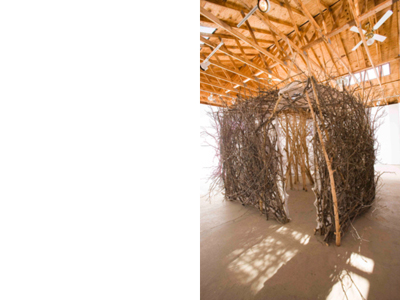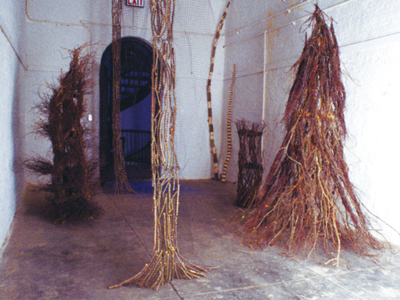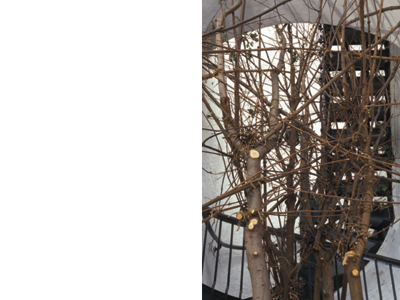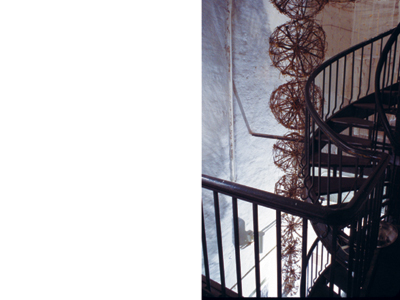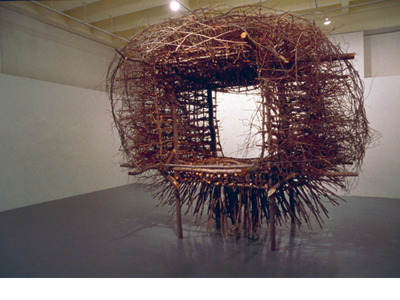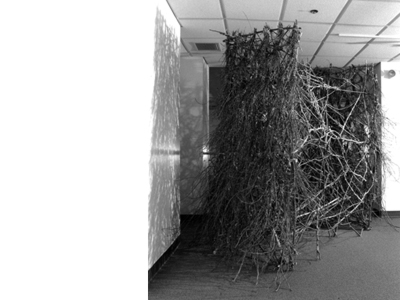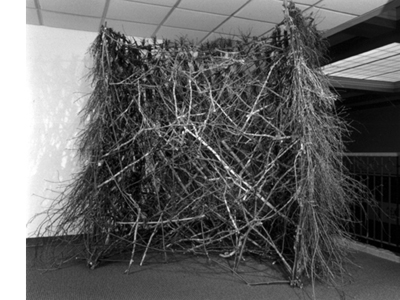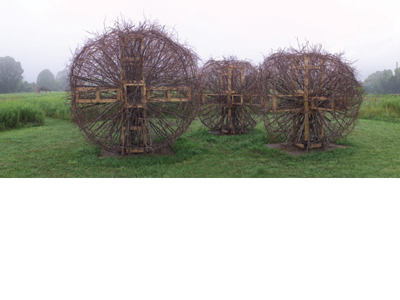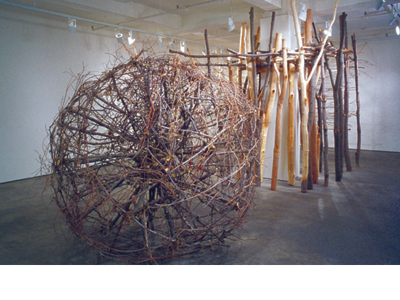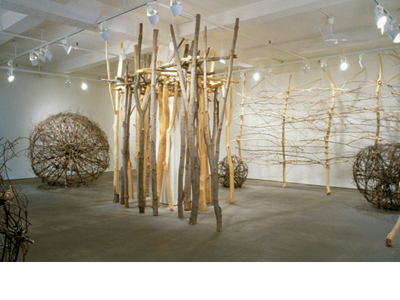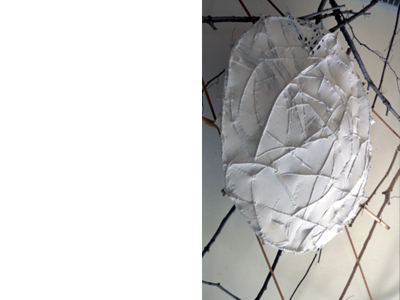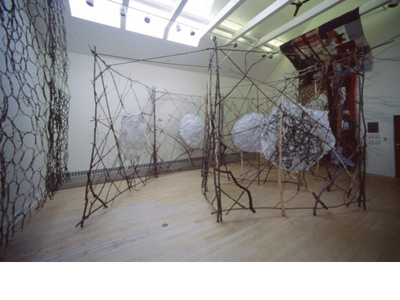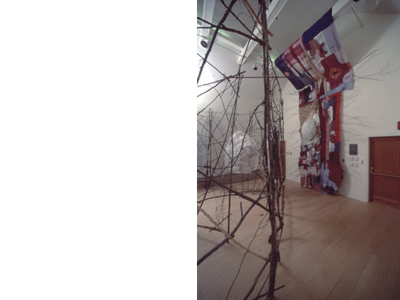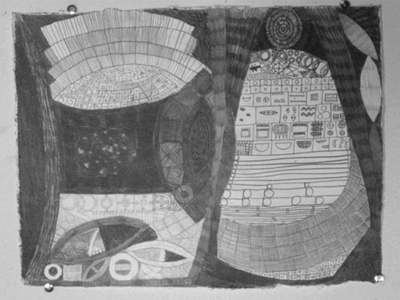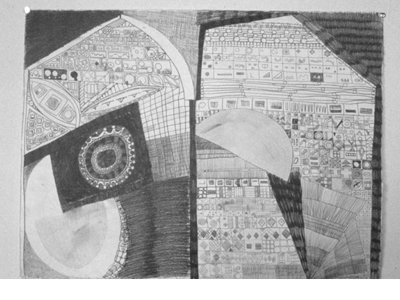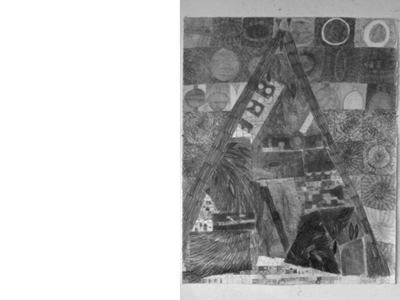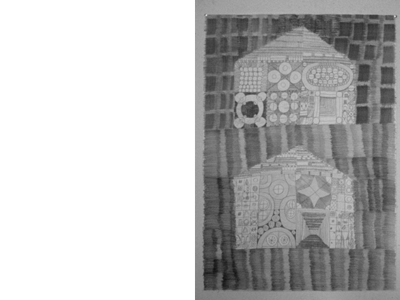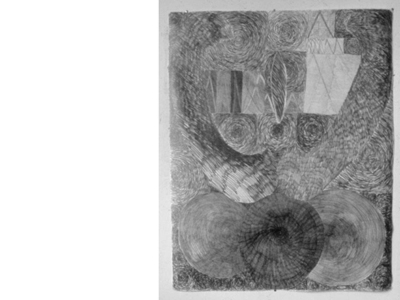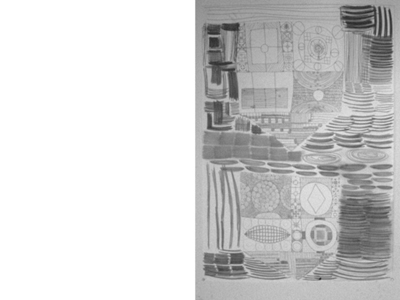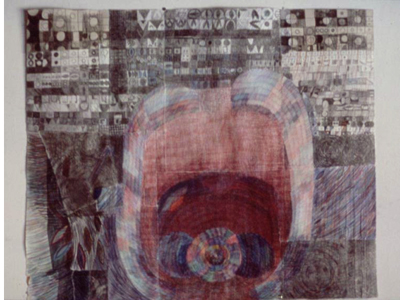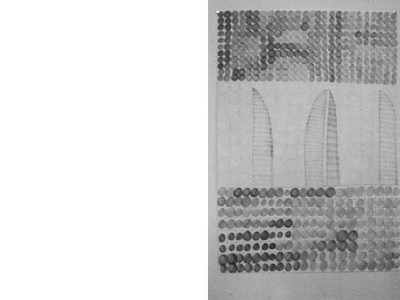 email: bandrus@earthlink.net
Lives and works in New York City and Maine
EDUCATION
1980 Diploma
School of the Museum of Fine Arts Boston, MA
1975 B.A.
Sarah Lawrence College, Bronxville, NY
1970/2
Bennington College, Bennington, VT
SOLO EXHIBITIONS
2008
Tree Weave: A Quiet Corner, De Menil Gallery, Groton School, Groton,MA
2006
Twigloo: winner of the first annual Shaping Space competition, Hillwood Museum, CW Post campus, NY
2004
dm contemprary, Locust Valley, NY
2003
Passage to the River, AOH, Yonkers, NY
2001
Saint Peter's Church, NYC
University of Texas at Arlington
125 Maiden Lane, NYC
Up in the Trees, Elizabeth Harris, NYC
1999
The Art Lot, Brooklyn, NY
1998
House/Home/Homing, Lionheart Gallery, Boston
1995
Hudson T. Walker Gallery, Provincetown, MA
1994
Bromfield Gallery, Boston
Nesto Gallery, Milton Academy, Milton, MA
NE Biolabs (Art Focus) with Karen Aqua, Beverly, MA
1992
Bromfield Gallery, Boston
1986
Van Buren/Brazelton/Cutting Gallery, Cambridge, MA
NE School of Art and Design, Boston

GROUP EXHIBITIONS
2008
Twig Mix, Frances Goodwin Accupuncture Office, NYC
Tree Weave Excerpt, Art Now Fair, 30/30 Hotel Lobby, NYC, courtesy dm contemporary
Installation "gate", zen buddhist monastery, Syracuse, NY
Two Installations and a workshop one sculpture at Kingdom Falls, Montville, Me and the second at Waterfall Arts in Belfast, Me
Natural Routes, three person exhibit at Aucocisco Gallery, Portland, Maine
Installation, "Two Sides", Bruce Norelius' loft in South Brooksville, Me.
2007
Artland:Art and Nature Intersecting, Stone Quarry Hill Art Park, Cazenovia, NY
Twig Reversal, SQHAP Cazenovia, NY
Kentler International Drawing Center Benefit, Brooklyn, NY
Art Now Fair, Miami, FL, coutesy dm contemporary
2004
Desire Lines, Landescapes 2004, Mt. Desert Island, Maine
2003
Watermarks: Inside/Outside, LandEscapes 2003, Mt. Desert Island, Maine
Organic Poetry, Dolan Center Gallery, Locust Valley, NY
In the Spirit of the Trees, Grand Army Plaza Arch Gallery, Brooklyn, NY
2002
Marie Walsh Sharpe Foundation Recipients, Ace Gallery, NY
2001
The National Arts Club, NYC
Sculpture for the Outdoors V, Clark Gallery, Lincoln, MA
Three Installations, The Gallery on the Hudson, Irvington, NY
This Dirt Museum, Queens Botanical Garden, Queens, NY
2000
Imagined Structures, Workspace, NYC
Projects 2000, Islip Art Museum, Carriage House, Islip, NY
Environmentally Concerned II, Bronx River Art Center & Gallery, Bronx, NY
1999
The Fields: A Sculpture Park at Art/Omi, Omi, NY
South Shore Art Center, Cohasset, MA
1998
DeCordova Museum and Sculpture Park, Lincoln, MA
In-Sites IV: Opening the Streetscapes/School to Community, Henry Street Settlement, NYC
Contemporary Sculpture at Chesterwood: Nature in Abstraction and Abstraction in Nature, Chesterwood, MA
The Elements, Spirit of Place, outdoor exhibition, Huntington, VT
1997
Outermost Sculpture, Attleboro Museum, MA
1996
A Walk in the Woods, Islip Museum of Art, Islip, NY
Marian Roth and Barbara Andrus, Cherrystone Gallery, Wellfleet, NY
Sculptors: Eight +, Lenore Gray Gallery, Providence, RI
New Forms for the Fine Arts Work Center, Cape Museum of Fine Arts, Dennis, MA
Transforming Tradition, Women's Caucus for the Arts National Juried Exhibtion, Boston
1995
Attleboro Forum '95, Attleboro Museum, Attleboro, MA
Cherrystone Gallery, Wellfleet, MA
1994/5
Visual Fellows from the Fine Arts Work Center in Provincetown at the Karl Dreup Fine Arts Gallery, PLymouth State College, Plymouth, NH
Four from Fine Arts Work Center, Cherrystone Gallery, Wellfleet, MA
1993/94
AIM Artists, Bronx Museum of Art, bronx, NY
Art Omi Invitational Exhibition, Ghent, NY
1993
Provincetown Group Gallery, Provincetown, MA
2nd Annual Contemporary Art, Somerville Museum, Somerville, NY
1992
Joint Ventures II, Cambridge Art Association, Cambridge, MA
1991
Cross Currents in Sculpture, Korean Cultural Service, NYC
1990
Spectrum 1990, Boston Women's Caucus for Art, Juried Annual Exhibition, Federal Reserve Bank gallery, Boston
32: An Exhibition of 32 Grant Winners in the Visual Arts, Arts Lottery, Program of the Mass. Cukltural Council (administered by the Somerville Arts Council), Somerville, MA
1989
Women See Women, Boston WCA, Boston
1988
Salute to the Museum School, Society of Arts and Crafts, Boston Common Ground, Nielsen Gallery, Boston
1987
Annual Small Works, Sculpture Center, NYC
NE School of Art and design, Boston
1985
Art in General, NYC
1983
Art in General, NYC
1979
Madelines, Carter Gallery, Brookline, MA
Awards/Reviews
2002
SF Chronicle, Chicago tribune, ect.(AP Article)
Sculpture Magazine 10/2/02 "Barbara Andrus" review of "Up in the trees," by Denise Carvalho
2001
Panelist, 16th Annual Maine Women's Studies Conference: Women in the Arts, Colby College, Waterville, Maine
Sculpture Magazine 4/01, review of "Environmentally Concerned II," Bronx River Art Center by Cynthis Abramson Nikitin
Jerome Foundation, Franconia Sculpture Park, Shafer, MN
1999
Sculpture Space Funded Residency, Utica, NY
Visual Arts Fellowship, Edward Albee Foundation, Montauk, NY
1998Art Omi, Artist in Residence Grant, Ghent, NY
1996
Marie Walsh Sharpe Art FOundation Space Program, NYC
Bay Windows, 2/8, "The Women See," by Shawn Hill
Boston Globe, 2/15, "Women Artists Render the Gender Gap," by Cate McQuaid
WOMR, "Focus on the Arts," with Cy Fried
1995
lone and Hudson D. Walker Fellow, Fine Arts Work Center, Provincetown, MA
Myron Stout Felloship, Fine Arts Work Center, Provincetown, MA
NY Times 8/4, "A Showcase for Artists Learning thier Business," by HOlland Cotter
NY Times 7/31, "A Religious Spirit Vies with Fun," by William Zimmer
Boston Globe, October, Critics Tip, by Christine Temin
Art New England, Spotlight, "Fresh Paint: 20 Years of bromfield Gallery, Boston"
1993
AIM Program, Bronx Museum of Art, Browx, NY
1990
Arts Lottery Grant, Program of Massachussets Cultural Council as administered by the Somerville Arts Council, Somerville, MA
1988
Boston Globe 4/15, Critic's Choice, by Robert Taylor
SELECTED COLLECTIONS
Art Omi
Boston Public Library
Hanson and Fatt, Attorneys
John Hancock Capital Appreciation Fund
Patrick and Carl Cardon
Francis Greenburger
Gigi Grenier
Therry Frey-Hare
Paul Master-Karnik
Doris Mukabaa Marksohn
Will and Alexandra Watkins
Barbara Wise
Makoto Yabe